ISS 2500 Ionic Soil Stabilizer
ISS 2500 is a liquid material that is mixed with water in certain proportions according to the structure of the soil and then sprayed onto the soil.
Ionic Soil Stabilizer (ISS 2500) provides a long-lasting hardness in the ground by interacting with minerals such as CLAY (PI), CALCITE and so on.
It ensures high performance of road densities and carrying capacity, and a consistent performance in all weather conditions and under heavy tonnages, no matter how rainy the seasonal conditions are throughout the year, minimizing material loss on the road surface.
ISS 2500 is a material that is easy to apply. The ground (soil) to be applied is hardened using only ISS 2500 IONIC SOIL STABILIZER and the road can be opened to traffic maximum 2 hours after the process is completed.
The road, whose construction was completed in such a short time, without requiring maintenance for many years; It provides a comfortable service by being protected from mud, dust, collapse and erosion.
ISP 2500, Turkey for decades in many countries outside of a (since 1968) have come to this day using seamlessly, success and efficiency is proven. We bring to Turkey in the year 2009 ISS 2500, we made known to knit with applications in that time and by fulfilling the necessary procedures to the General Directorate of Highways has entered the list.
ISS 2500 IONIC SOIL STABILIZER is used successfully in the construction of inter-neighborhood, village and forest roads, ground hardening of asphalt roads, aircraft / helipads and railways, and in many areas.
Although it is 3 times more economical than traditional road construction materials, it is durable for longer. We provide promotion and application services to Special Provincial Administrations, Municipalities, companies operating in Turkey and abroad.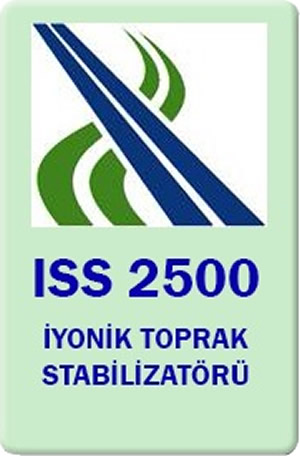 Please Click to Download the Product Catalog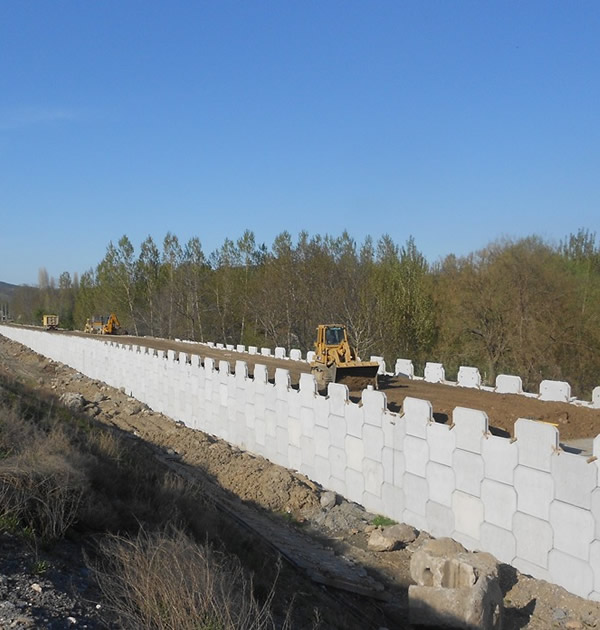 ISS 2500 Ionic Soil Stabilizer
It provides economical methods in the construction of gravel and surfaced roads.
Provides increased carrying capacity and tightened density.
It provides better use of natural materials.
Does not require any customized specific equipment.
The application is permanent.
Roads can be opened to traffic immediately.
Prepare the availability of the soil before construction
Fill the water pump and add the required amount of ISS.
Dig the area at a depth of 150-200 mm.
Large piles of soil max. It is broken to 500 mm.
Make sure the material reaches the optimum moisture content (OMC). Add sufficient amount of ISS directly to the water pump If the material is at optimum moisture content, at a minimum rate of 1 liter of water / m2 should be used.
For multiple passes, spray the ISS-water mixture over the entire area.
The entire area should be thoroughly mixed until the optimum moisture content is achieved.
Use clean water to maintain optimum moisture content after ISS treatment.
At the optimum amount of moisture, the area should be leveled and compacted to provide the required density.
Open areas treated with ISS should be watered gently twice a day for 3 days until they are covered.